Covid-19 Travel Testing
Interstate and International Travel is not eligible for Government covered Covid-19 testing. As such Boroondara Health and Wellness Centre will no longer be able to offer testing to patients who need it for travel.
In line with Victorian Government guidelines Boroondara Health and Wellness Centre will continue to provide Covid-19 testing to patients who meet the criteria.
Anyone with symptoms of coronavirus (COVID-19), no matter how mild, is eligible and therefore should get tested and then stay home.
Common symptoms of coronavirus (COVID-19) include fever, chills or sweats, cough, sore throat, shortness of breath, runny nose, and loss or change in sense of smell or taste.
People with NO symptoms can also be tested for COVID-19 under specific circumstances:
If they are a close contact exposed to someone known to have COVID-19
As part of an outbreak investigation and response by the Department of Health
If they are a returned international traveller
If they have visited a high risk interstate location
If they are due to have surgery or a planned hospital stay
If you do not meet any of the above criteria, and need testing for Interstate or International travel, you will need to be tested at a private pathology facility.
For more information about your options, visit the links below.
https://path.svhm.org.au/for-patients/pre-surgery-covid-testing
https://www.4cyte.com.au/Travel_Covid.php
https://www.mps.com.au/coronavirus-covid-19/covid-19-testing-for-overseas-travel/
---
Dr Vivienne Beckett has retired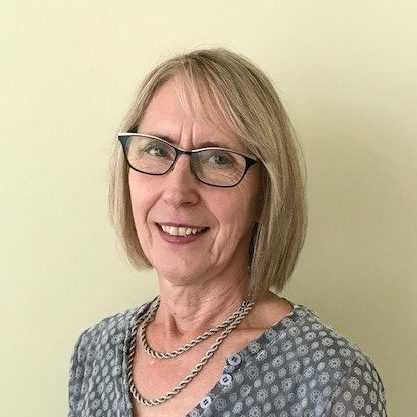 Following many years of wonderful medical care to the local community, Dr Beckett has made the difficult decision to hang up her stethoscope. Her many interests and grandchildren will keep her busy.
All the staff at Boroondara Health and Wellness Centre thank her for her years of care and friendship. We are sending her our best wishes for her adventures to come.
---
TerryWhite Chemmart offering COVID-19 Booster Shots
Boroondara Health and Wellness is no longer offering Covid-19 Vaccinations, however the TerryWhite Chemmart directly next door is now taking bookings for Booster Shots.

As detailed below, BHWC is no longer able to offer any vaccinations for Covid-19. Our patients seeking a Booster Shot locally will be pleased to know that the TerryWhite Chemmart next door is now taking online bookings for First, Second, and Booster Doses. They are offering Pfizer, AstraZeneca, and Moderna vaccines to those eligible for each.
PLEASE NOTE: You will need to enter your postcode or suburb in order to select the correct TerryWhite Chemmart store.
---
COVID-19 Vaccinations Update – 20/6/2021
From July 2021 Boroondara Health and Wellness Centre will cease administering first doses of the AstraZeneca Covid-19 Vaccine
Throughout 2021, BHWC has successfully participated in the Covid-19 vaccination program, administering the AstraZeneca vaccine to hundreds of our eligible patients.
In an ever changing landscape, this has been a great challenge for reception staff, practice management, doctors and patients alike! We appreciate everyone's understanding and patience. As a result of dedicated vaccination sessions, waiting times for normal appointments have unfortunately increased.

Having offered vaccines to the majority of our more vulnerable patients, we believe it is now time to refocus our attention to regular General Practice appointments, so we can be there for our patients in a timely manner. Dedicated Vaccine Hubs are now well and truly established, and as of early July 2021, BHWC will begin administering second dose AstraZenaca vaccines only. While we will be unable to accept new bookings for first doses, we are committed to completing all second doses for patients who have had their first vaccine at our practice.
---
If you need to book a Covid-19 Vaccination or discuss any questions you may have, please use any of the following options
Use the Department of Health's Vaccine Eligibility Checker to find your nearest compatible Vaccination Provider (link below)

Call the Coronavirus Hotline on 1800 675 398 (bookings and FAQ)

Book an appointment with your regular GP to discuss your options (please note: you will not be administered any Covid-19 vaccination during your appointment unless it was booked specifically for this purpose with reception staff)
---
Caring for our Patients through the COVID-19 Pandemic
In this stressful time, BHWC remains committed to your health and the health of our staff. Currently we are not taking online appointment bookings.
Please call reception on (03) 9819 4044 so we can work out the best way for you to be assessed. Options include a regular appointment, assessment in our Fever/Respiratory Clinic, or a phone or telehealth appointment.
BHWC Triage System & Maintaining Social Distancing
BHWC have worked hard to provide a safe workplace for our staff. This is crucial to ensure that our doctors remain healthy and are able to continue providing medical care for our patients.
To achieve this, we have set up the following Triage process:
All appointments must be booked by Telephone
All patients will be triaged by our Reception Staff – and will be offered either a Telephone appointment or an appointment to be seen in the Practice (and if necessary in the 'Fever/Respiratory' clinic)
All patients will be requested to wait in their cars/vehicles until the doctor calls them for their appointment
These measures will minimize crowding in the waiting room and reduce the total time spent in the practice by our patients
A reminder that it is still important for patients with ongoing conditions (like diabetes, high blood pressure etc) to continue to have regular check ups. It is also a good time catch up on any preventive health activities that have been deferred (including vaccinations, cancer screening, annual health checks, blood pressure checks etc).
Telehealth & Phone Consultations
People may be eligible for a focused and potentially bulk billed phone or telehealth consultation.
Terms and Conditions:
Unprecedented times call for unprecedented measures. We would not usually practice medicine in this way, however minimizing face to face contact is essential to reduce community transmission, and keep our doctors healthy and at work on the front line.
Phone and telehealth consultations obviously have their limitations, and as a result our doctors and staff do not accept responsibility for any misdiagnosis or complication that arises due to an inability to perform a clinical examination.
In certain circumstances, you may still be required to attend the Practice in person, or present to hospital, if deemed necessary by the treating Medical Practitioner.
Phone or telehealth appointments are available until 30/9/2020, unless withdrawn earlier by either Medicare or BHWC management.
We thank you for your understanding and patience
Fever / Respiratory Clinic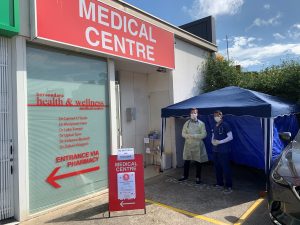 Services Offered
Since the outbreak of COVID-19, BHWC have run a Fever/Respiratory clinic for the benefit of all our patients. We aim to continue providing this valuable service until there is insufficient PPE (Personal Protective Equipment) to ensure the safety of our staff.
The Fever/Respiratory Clinic runs from Monday-Friday for a period of 1-2 hours (depending on demand). The Fever Clinic operates from the rear of the practice in the car park. This is to ensure the safety of the staff and other patients within the practice.
The aim of this Clinic is to see all the patients who may be unwell with Respiratory illnesses (including Ear Infections, Tonsillitis, Pneumonia or Bronchitis), along with those who may have highly infectious illnesses like COVID-19. We are equipped and do testing for COVID-19 if you meet the testing criteria (see below).
Testing Criteria
Testing criteria has been expanded to include all people with consistent clinical symptoms. This will assist in finding cases that are being transmitted in the community to prevent community spread.
COVID-19 Clinics
COVID-19 clinics have been established at the following hospitals. Please call the listed number ahead of presentation.
Box Hill Hospital / Eastern Health
• You MUST NOT present to the Emergency Department. Enter the Screening Clinic via ENTRANCE D on Thames Street Box Hill through the transit lounge
• Phone 1300 342 255
The Alfred Hospital
• Enter via Emergency Department as a separate clinic has been set up there
• 55 Commercial Road Melbourne
• Phone 9076 2000
The Royal Melbourne Hospital
• Enter via the Emergency Department
• 300 Grattan Street, Parkville
• Phone 9342 7000
Monash Hospital, Clayton
• 246 Clayton Rd, Clayton
• Phone 9594 6666
The Austin Hospital
• 145 Studley Rd, Heidelberg
• Phone 9496 5000
For additional information and advice, please contact the Coronavirus Hotline on 1800 675 398
We thank you for your patience and understanding
Our Philosophy
Boroondara Health and Wellness Centre is committed to providing a high standard of patient care. We are motivated to help patients achieve wellness, rather than just dealing with episodes of illness. We do this by spending time and listening to patients and working with them to solve their health issues. We recognise the important role that factors like lifestyle, diet and psychological well-being have to play in being healthy.
We are keen to source practitioners of excellence in medical and complementary fields to work together to achieve well being. Drug prescriptions are kept to a minimum, with the emphasis being on facilitating healing via other methods. We maintain high ethical standards and pay very strict attention to privacy and confidentiality issues in this surgery.
The practice again became successfully Accredited in December 2013 by AGPAL. This means that our practice satisfies the standards set by the Royal Australian College of General Practitioners for excellence in General Practice.